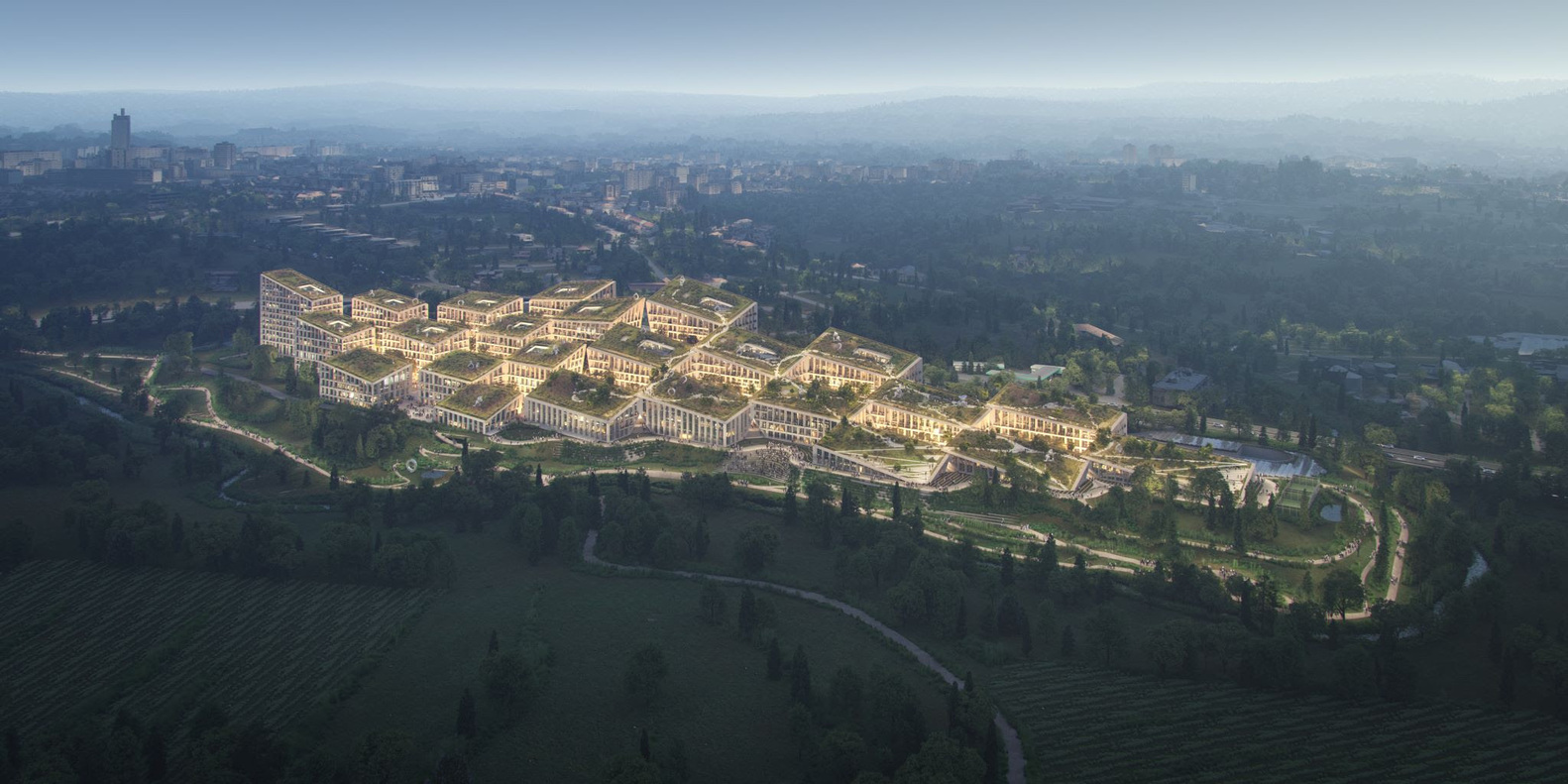 CITIES
This "urban fashion village" is being built in Portugal
BJARKE Ingels Group (BIG) has announced a collaboration with online luxury fashion retailer Fartech to create a purpose-built "fashion village" on the Leça River in Porto, Portugal.
The village will include 12 interconnected buildings, each housing different components of the company, topped by a sloping walkable hillside.
The buildings are designed to appear as manmade extensions of the hills, creating terraces out of the slopes to provide employees and visitors with open spaces for leisure.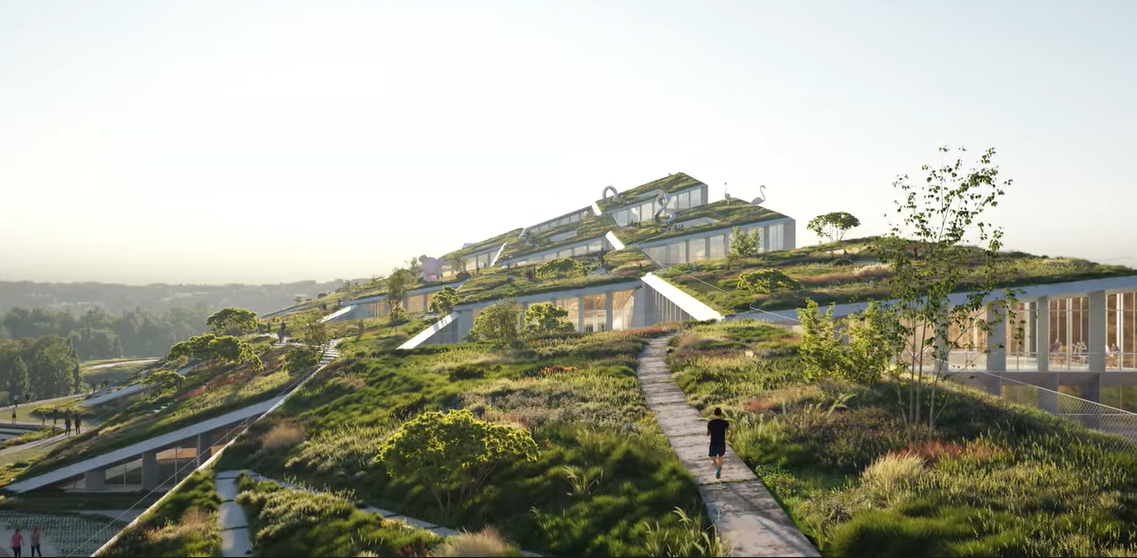 Above and Below: The buildings will appear as an extension of the hillside with courtyards carved out. Images courtesy of BIG.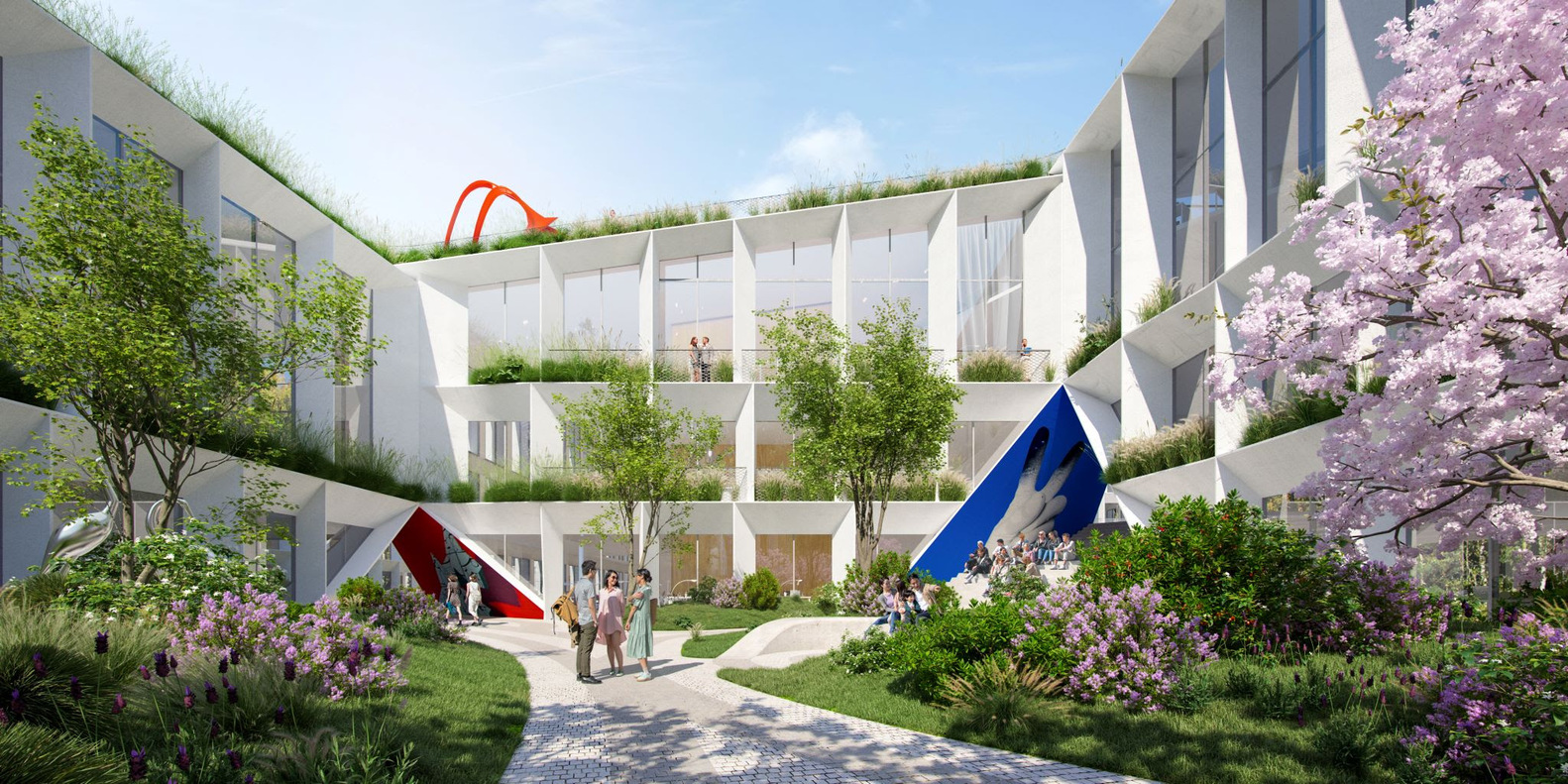 Fartech's new headquarters will be part of a larger 24 building site called Fuse Valley that will hold a variety of other tech companies in what is already being dubbed "the Portuguese silicon valley".
Fuse Valley is being envisioned as a community, rather than a collection of offices and will foster a connection to the outdoors with plazas, parks, courtyards, terraces, and landscaped roofs all accessed by natural paths that are designed to rise and fall with the contours of the land.
"Rather than a corporate office complex, Farfetch's future home in FUSE VALLEY will be a lively urban ensemble bringing every curator, creator, customer and collaborator together in the most innovative new neighborhood of the city," explains Founder and Creative Director of BIG Bjarke Ingels.
"The urban fabric will allow FUSE VALLEY to grow and expand organically, like a natural village."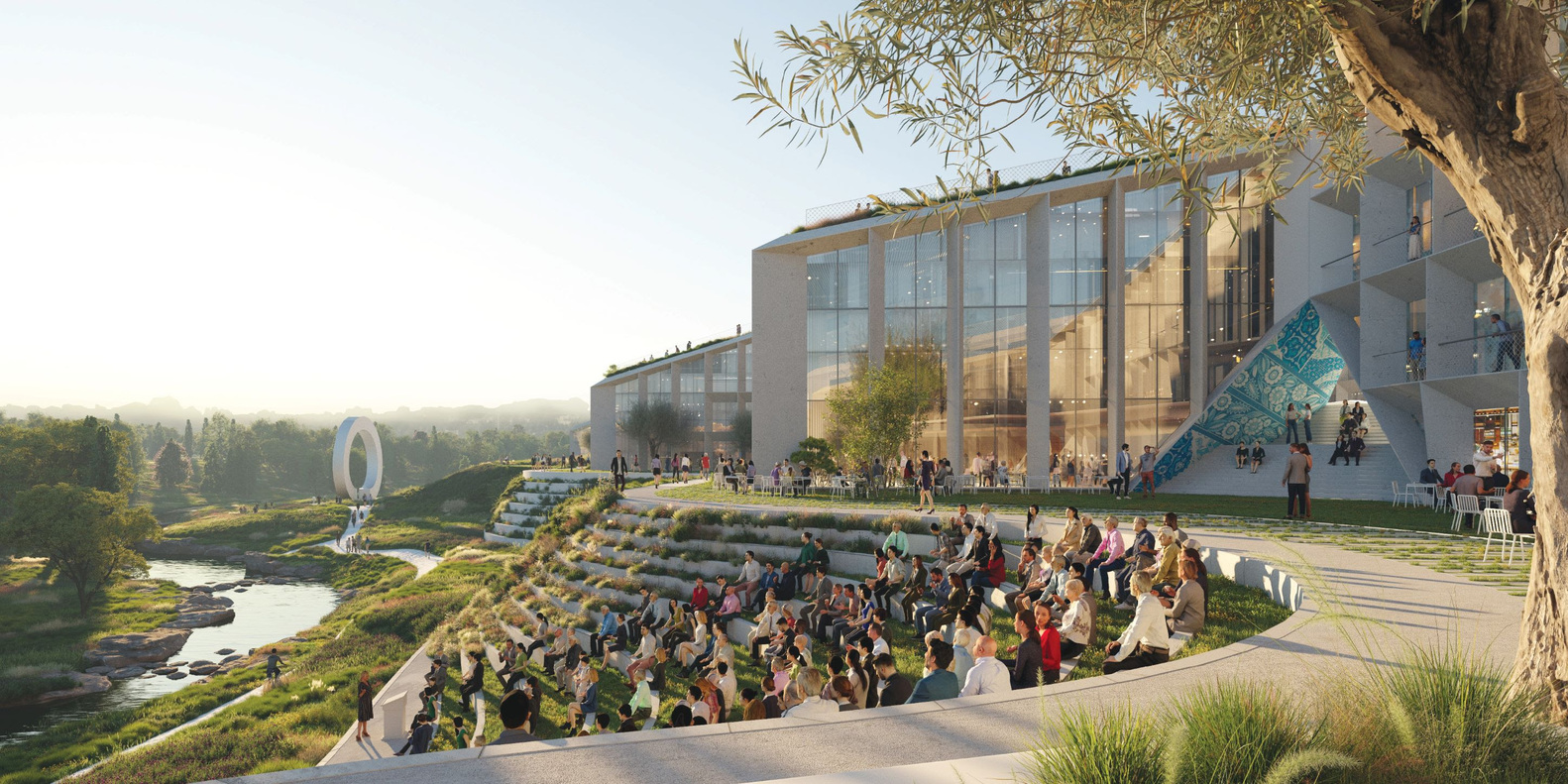 Above and Below: A central promenade will curve around spaces for public functions. Images courtesy of BIG.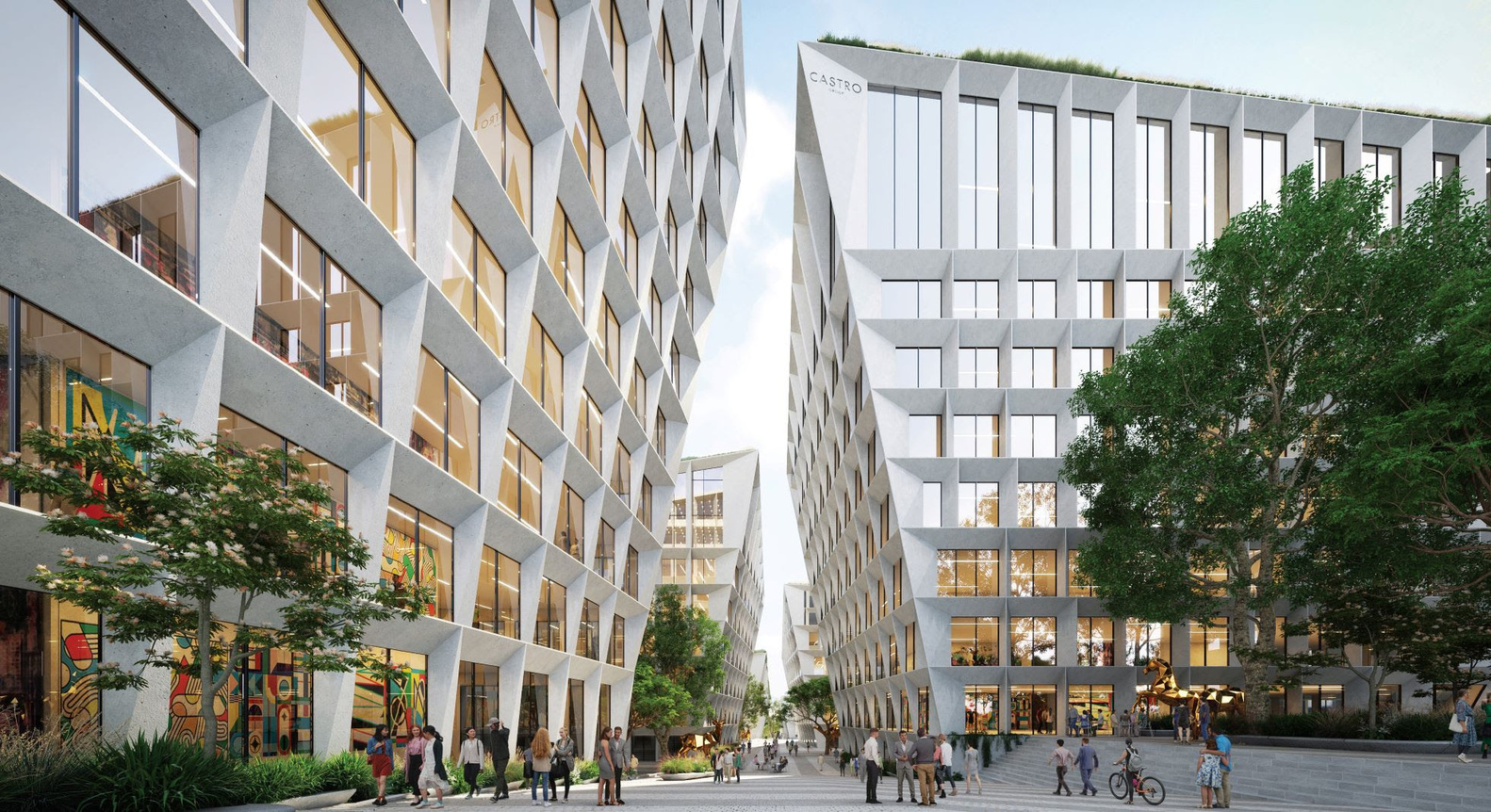 Each building is specifically designed to suit its future inhabitants, with additional ceiling heights and open mezzanines intended to create visual and physical connectivity across all floors.
A central promenade or "urban alley" will sliver through the buildings, connecting the nearby river to the main street.
On this ground level along the promenade there will be lobbies, an auditorium and spaces for public functions.
To help create a welcoming environment the building facades recede at ground level to become large canopies.
The total site will be 178,000 square metres, with construction due to start in 2023 for a 2025 completion.

Comments
---