EUROPE
Thames Tideway Tunnel Underway
Youtube Views

VIDEO VIEWS
THE THAMES Tideway Tunnel, often referred to as "the super sewer", is a new 16 mile (25 km) tunnel which will run from Ealing in west London to Newham in the east, generally following the course of the river Thames.
London's sewage system, originally engineered by Sir Joseph Bazalgette and built between 1859 and 1865, can overflow into the river when its capacity is exceeded.
With the rise in London's population and more intense rainstorms due to climate change, the system overflows about 50 times a year, bringing some 39 million tonnes of sewage into the Thames.
The new tunnel will accommodate the excess demands and prevent future spillage.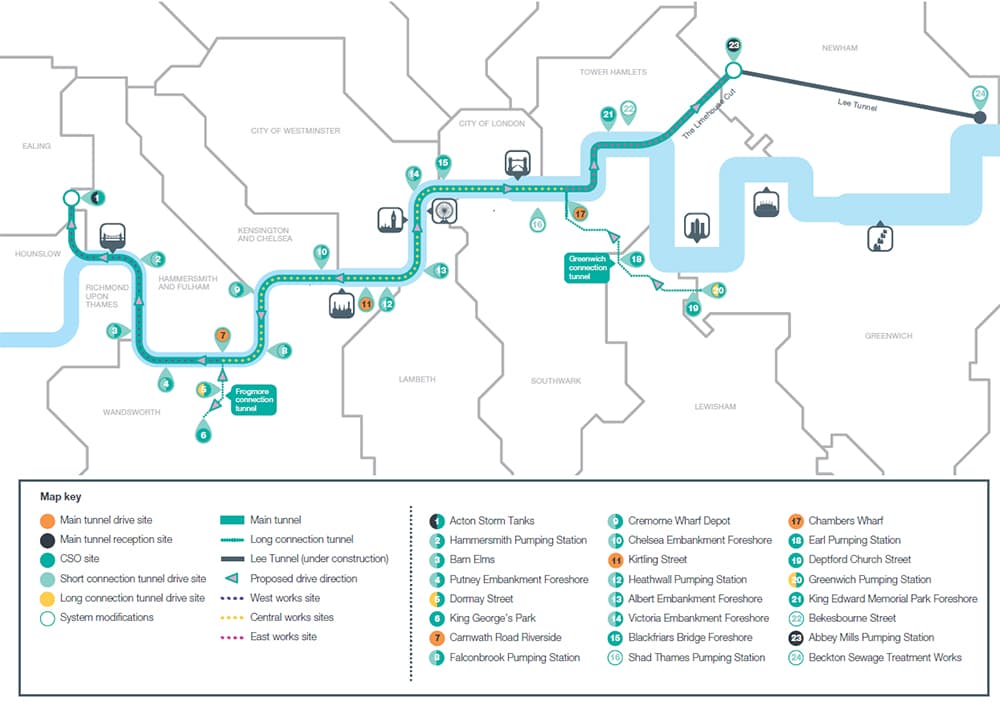 Above: A diagram showing the route of London's new "super sewer" (image courtesy of Thames Tideway). Below: The main sections of London's sewer system were built in the Victorian era (image courtesy of Illustrated London News/Wikimedia).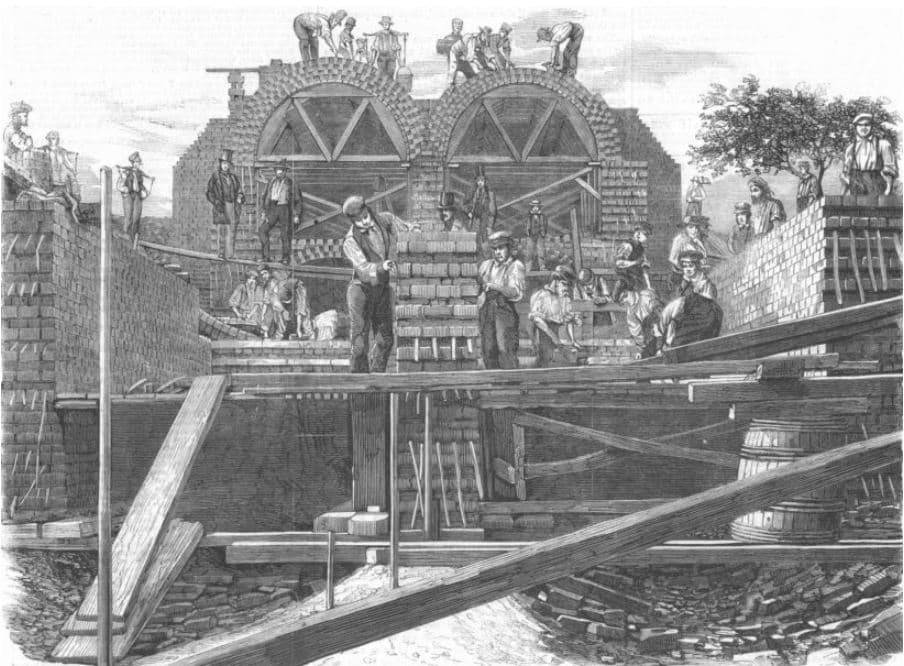 Approved by the UK government in September 2014, the Thames Tideway construction scheme is divided into three, roughly equally long sections, each of which is tendered out to a different consortium.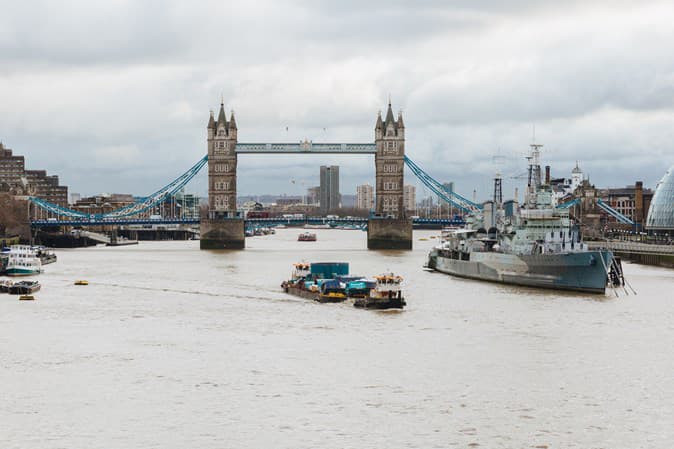 Above: Last year, the first tunnel boring machine was delivered from Germany (image courtesy of Thames Tideway).
By late last year, the preparatory works had progressed far enough for one of the six tunnel boring machines (TBMs) to be shipped to London from Germany, where it was undergoing testing.
The 1,350 tonne TBM was dismantled for its journey, and will be reassembled on site in Fulham, west London.
When reassembled, it will be 482 feet (147 metres) long and just over 26 feet (8.13 metres) in diameter.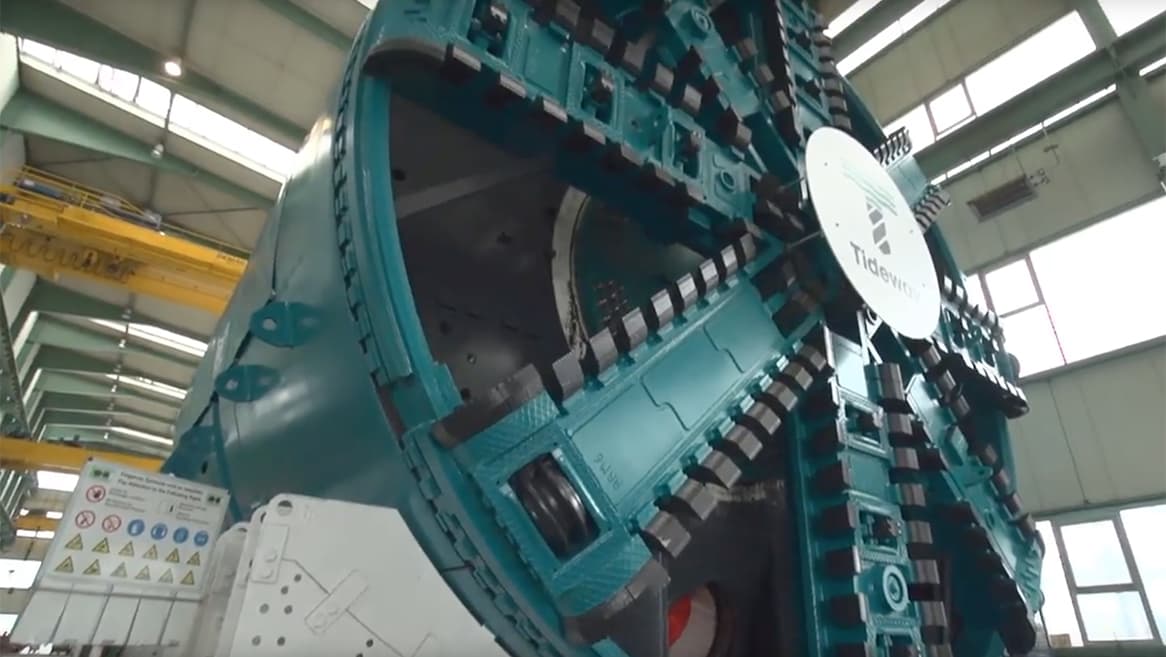 Above: The TBM has a 26 foot (8.13 metres) diameter (image courtesy of Thames Tideway).
Another milestone, announced earlier this January, was the completion of excavation works on the first of TBM launch shafts at Nine Elms.
197 feet (60 metres) deep, the next phase of the project involves lining the launch tunnel and laying the groundwork for the TBM, which will be brought on site later this year.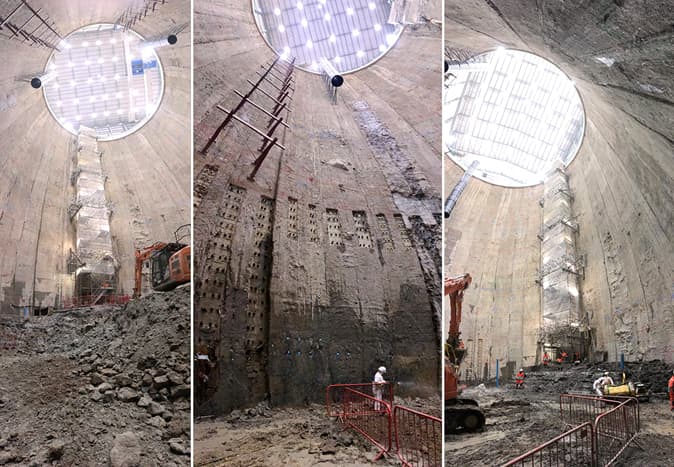 Above: The first TBM shaft has completed excavations earlier this month (image courtesy of Thames Tideway).
The £4.2BN project, which also includes a number of smaller sewers and upgrades to pumping stations, should be finished in 2023.
In order to ensure efficient and sustainable use of resources, 90% of the excavated soil will be removed by barges on the Thames, eliminating approximately 300,000 road vehicle journeys.
Comments
---