TECH
Engineering a Distillery in the Scottish Highlands
Youtube Views

VIDEO VIEWS
ROGERS Stirk Harbour + Partners and ARUP - the architects and engineers behind London's "Cheesegrater" (Leadenhall) skyscraper - have designed a new 14,800 square metre (159,300 square foot) showcase distillery for Macallan, one of Scotland's largest whisky producers.
Located in the Scottish Highlands the new distillery is partly inserted into the landscape and features an undulating green roof.
This unique design is reference to the region's mountainous topography and acts to preserve and enhance the unique landscape.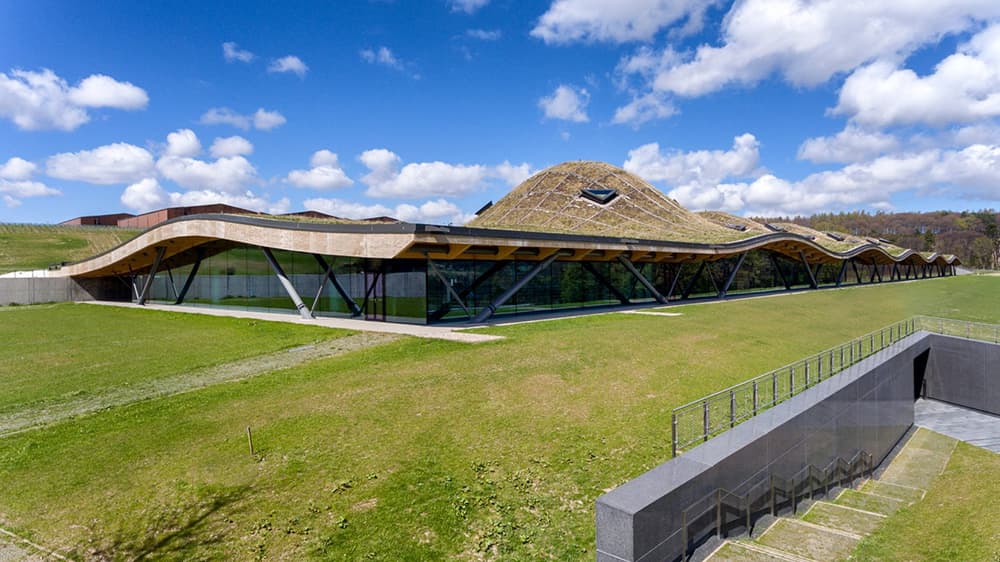 Above: The new Macallan distillery is partially sunken into the Scottish countryside. Below: The building is over 220 metres (772 feet) long and 60 metres (197 feet) wide (images courtesy of RSH+P).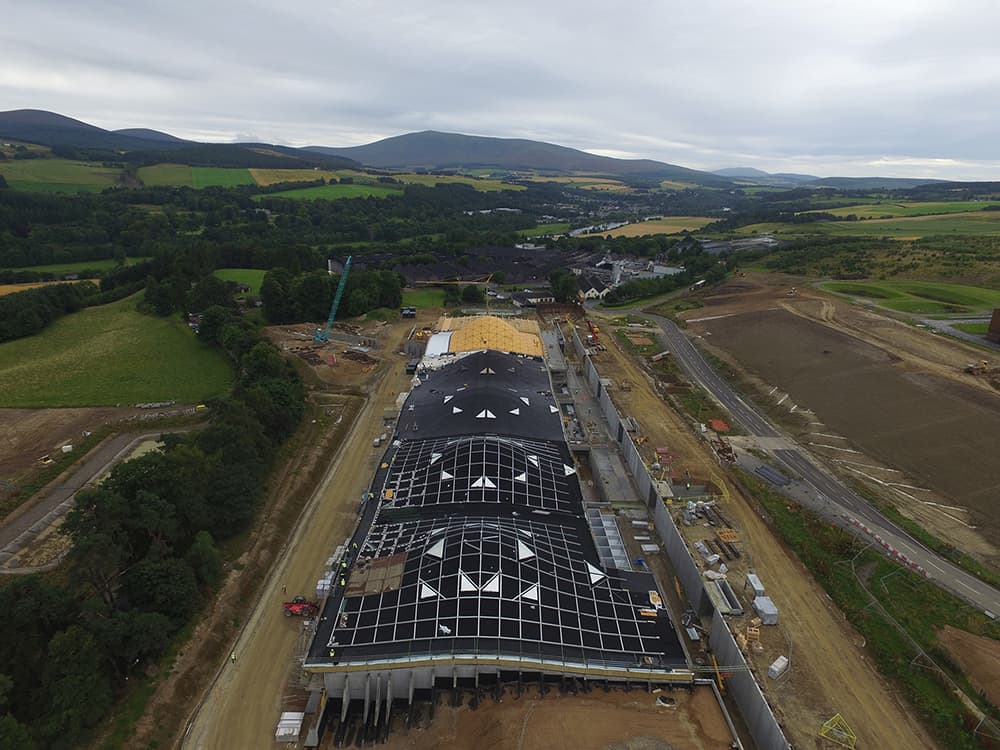 Over 400 workers built the 220 metre (722 foot) long, 60 metre (197 foot) wide building, which required the removal of over half a million tonnes of soil prior to construction. Its 300 millimetre (11.8 inch) thick outer walls were poured in-situ.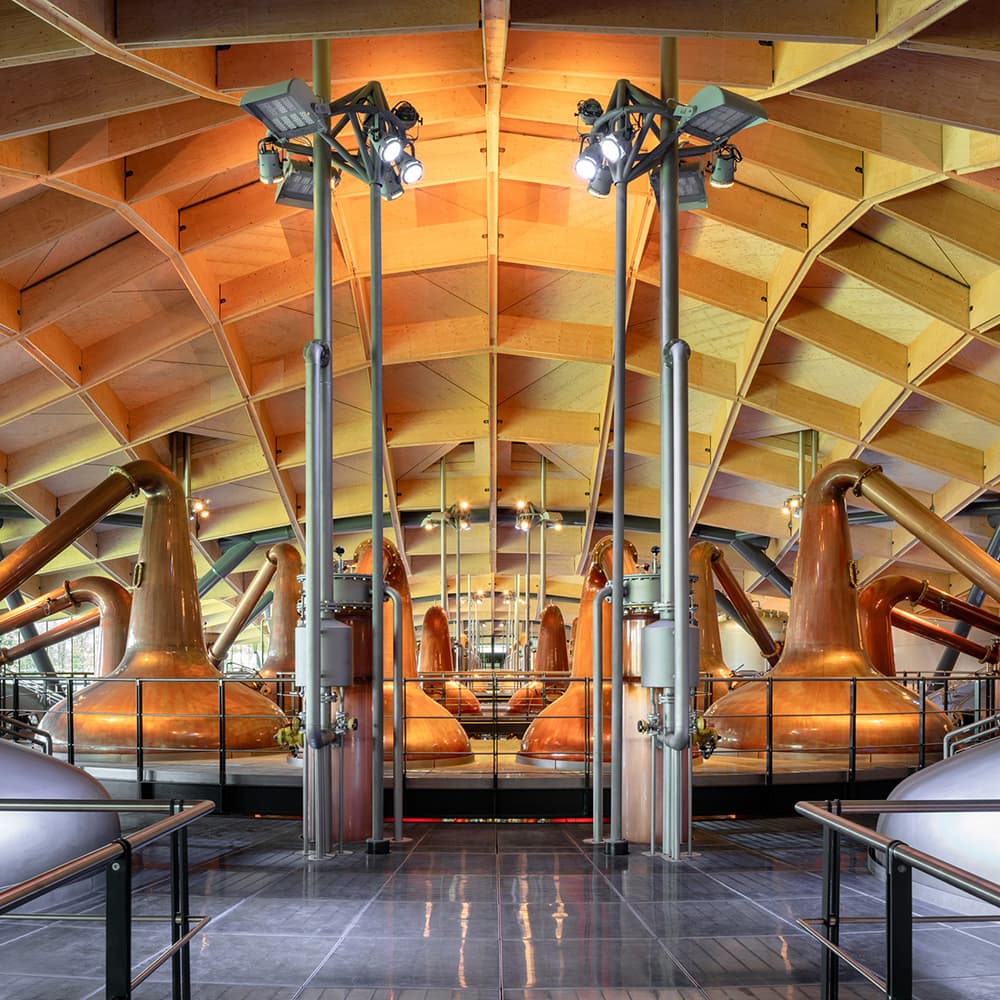 Above: Each of the domes contains a cluster of hand-hammered copper stills and fermentation tanks (image courtesy of RSH+P).
Each of the four domes within the roof houses a cluster of hand-hammered copper stills and fermentation tanks.
The roof is held up by a steel structure, which was designed and built with a tolerance of just 10 millimetres.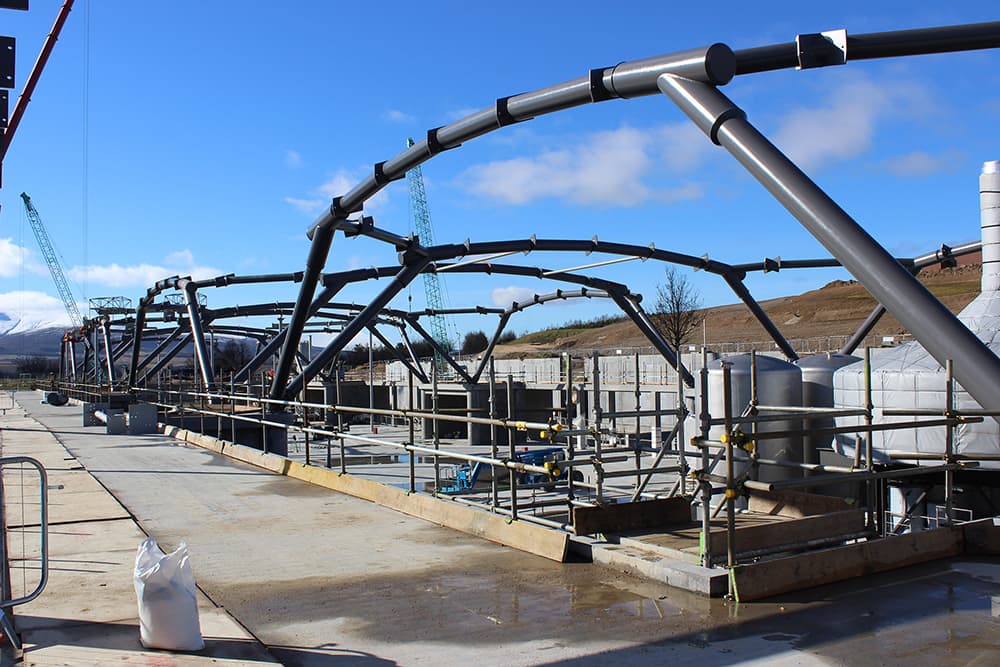 Above: A relatively light steel skeleton carries the building's complex roof (image courtesy of RSH+P).
The roof itself is not really curved, but based on a triangulated 3-metre matrix. Its complex geometry was modelled using parametric software to ensure stability and load-bearing capacity.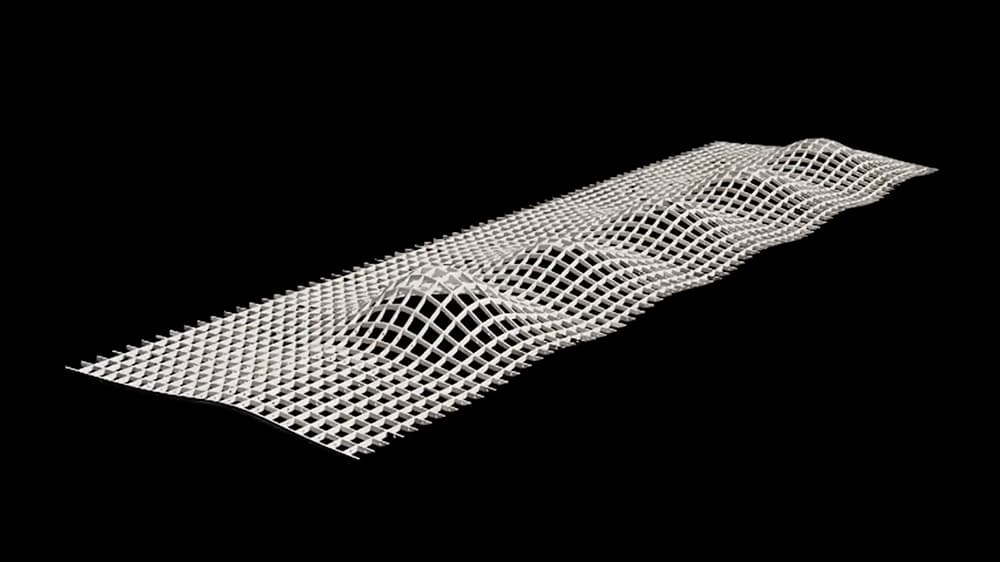 Above and Below: The roof was modelled using parametric software to optimise its structure (image courtesy of RSH+P).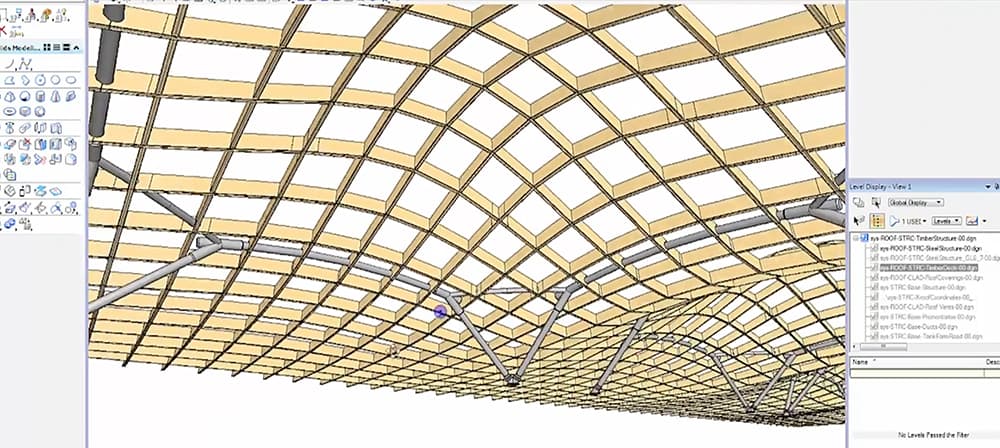 Austrian timber specialist Wiehag converted this geometry into 1800 individual glulam beams and 2,500 triangular timber elements that make up the roof's surface. As no two components of the roof are alike, they were numbered and assembled individually.
Above: A video explaining the engineering of Macallan Distillery's roof (video courtesy of Wiehag / PHIX).
This £140 million facility is more than just a showcase project: its completion means that the Macallan distillery can now increase its output by up to 30%.
Comments
---