ASIA
Construction Progressing on Raffles City Chongqing
Youtube Views

VIDEO VIEWS
RAFFLES City Chongqing reached a new milestone when the "sky conservatory" - which creates links within the skyscraper complex at 820 feet (250 metres) above street level - was lifted into place in late 2017.
The 107,640 square foot (10,000 square metre) platform was lifted in sections.
The central segment, which weighs 1,100 tonnes, was hoisted using synchronized hydraulic lifting technology.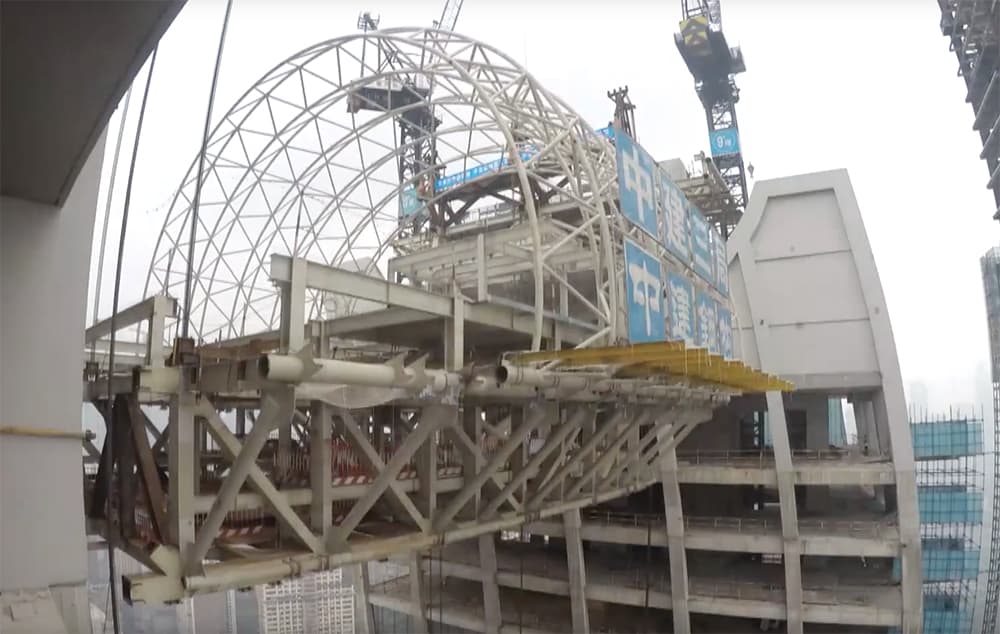 Above: A segment of Raffles City's sky conservatory being lifted into place. Below: The Sky Conservatory will connect tops of four skyscrapers of the new complex (image courtesy of Sadie Architects).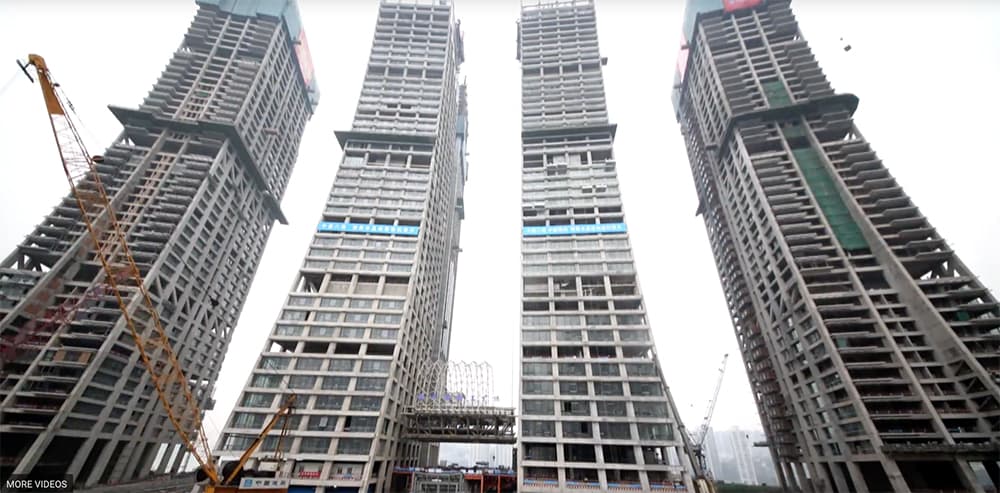 Designed by Safdie Architects and engineered by Arup, the building takes elements from their earlier collaboration, Marina Bay Sands in Singapore. Here, a large deck, dubbed the "Sky Park" connects the tops of three hotel towers, creating a green promenade overlooking the city.

Above: The panoramic view from the newly installed deck. Below: Marina Bay Sands in Singapore, an earlier project by Sadie Architects, also uses a deck to connect the high-rise portion of the complex (images courtesy of Sadie Architects).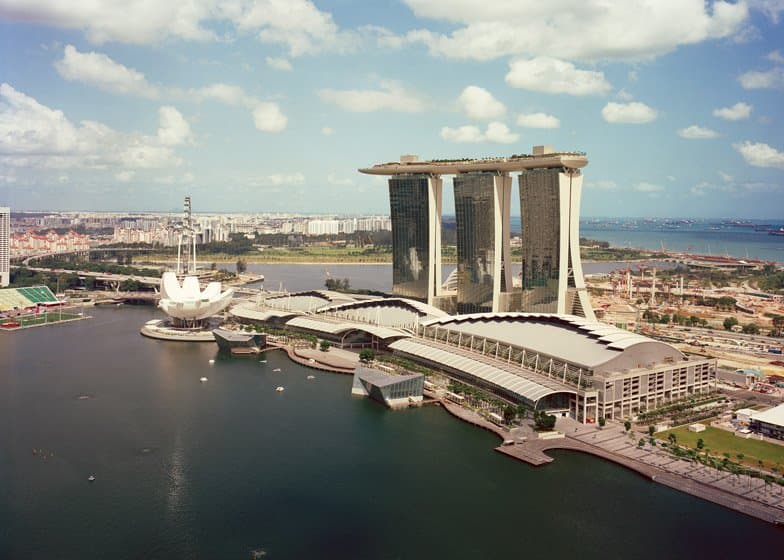 Raffles City Chongqing was first proposed in 2011, and construction began in 2015.
Located on the confluence of Yangtze and Jialing rivers in the city centre, the development comprises eight towers, four of which are linked by an elevated conservatory.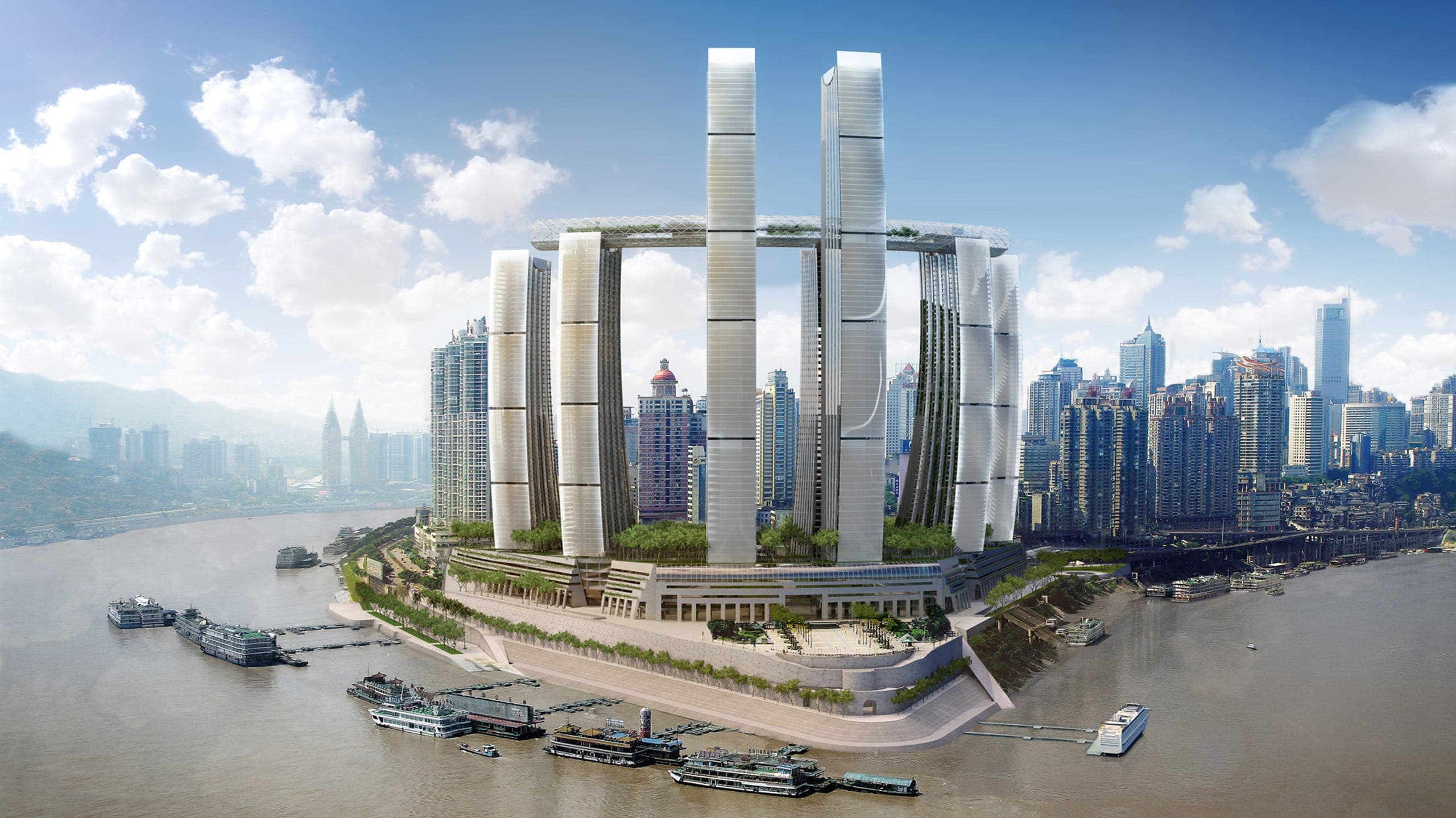 Above and Below: Architectural renders of the Raffles City Chongqing (image courtesy of Sadie Architects).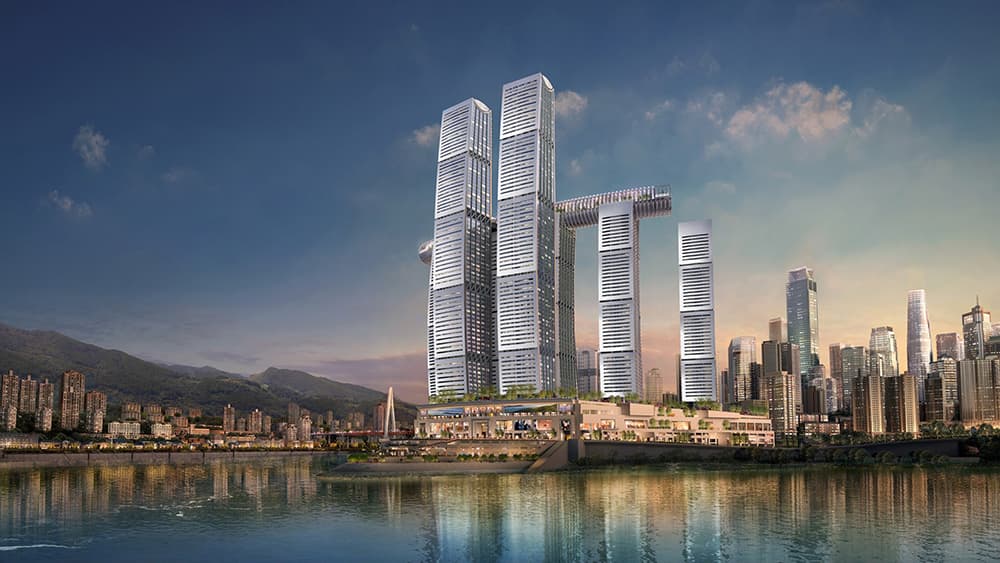 Facing the riverfront, the two tallest towers in the complex will be 1,148 feet (350 metres) tall.
The four storey, ground level podium will contain extensive retail facilities and a landscaped park on the roof, with 3,300 parking spaces and access to public transport below.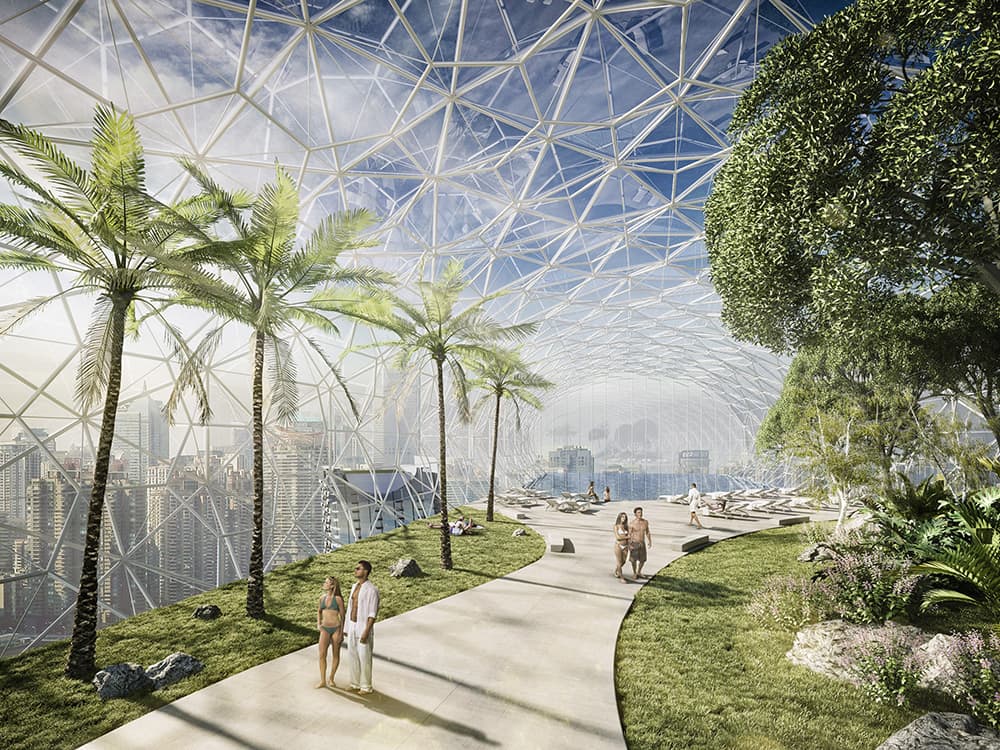 Above: A render showing the sky conservatory. Below: The complex's podium will accommodate a large retail component as well as a connection to the city's underground transit system (images courtesy of Sadie Architects).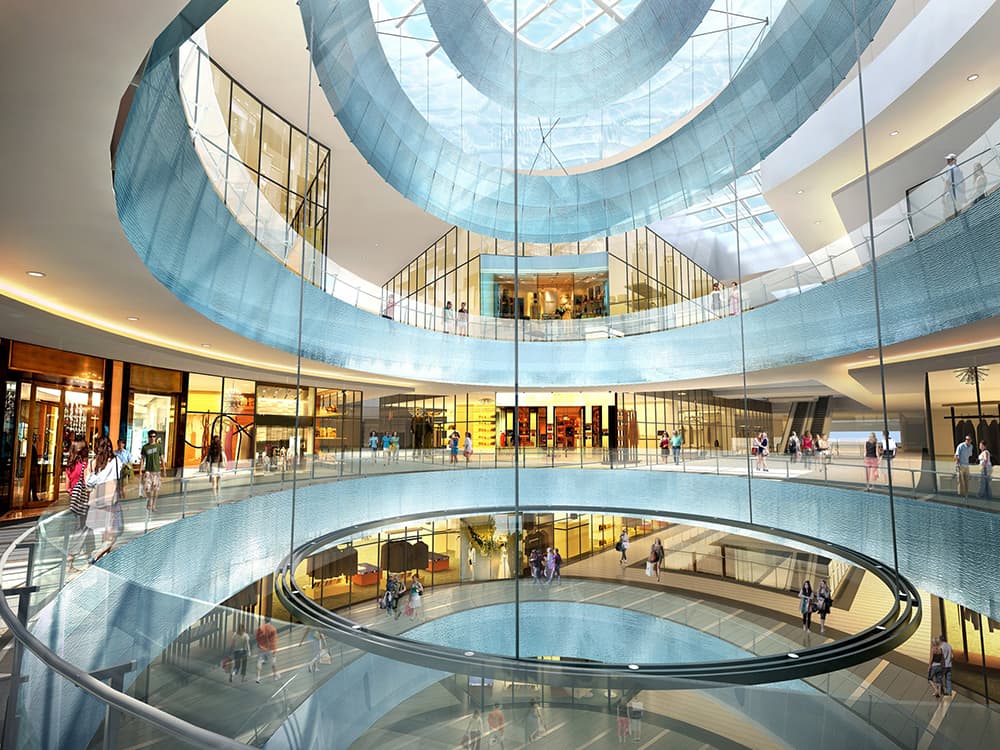 The tower complex will be mixed-use, with apartments, offices and hotels across the staggering 12,209,000 square feet (1,134,260 square metres) of floor space.
Despite the complexity and size of the project, it is currently within its USD $4.9BN budget and is on track for its 2019 opening.

Comments
---