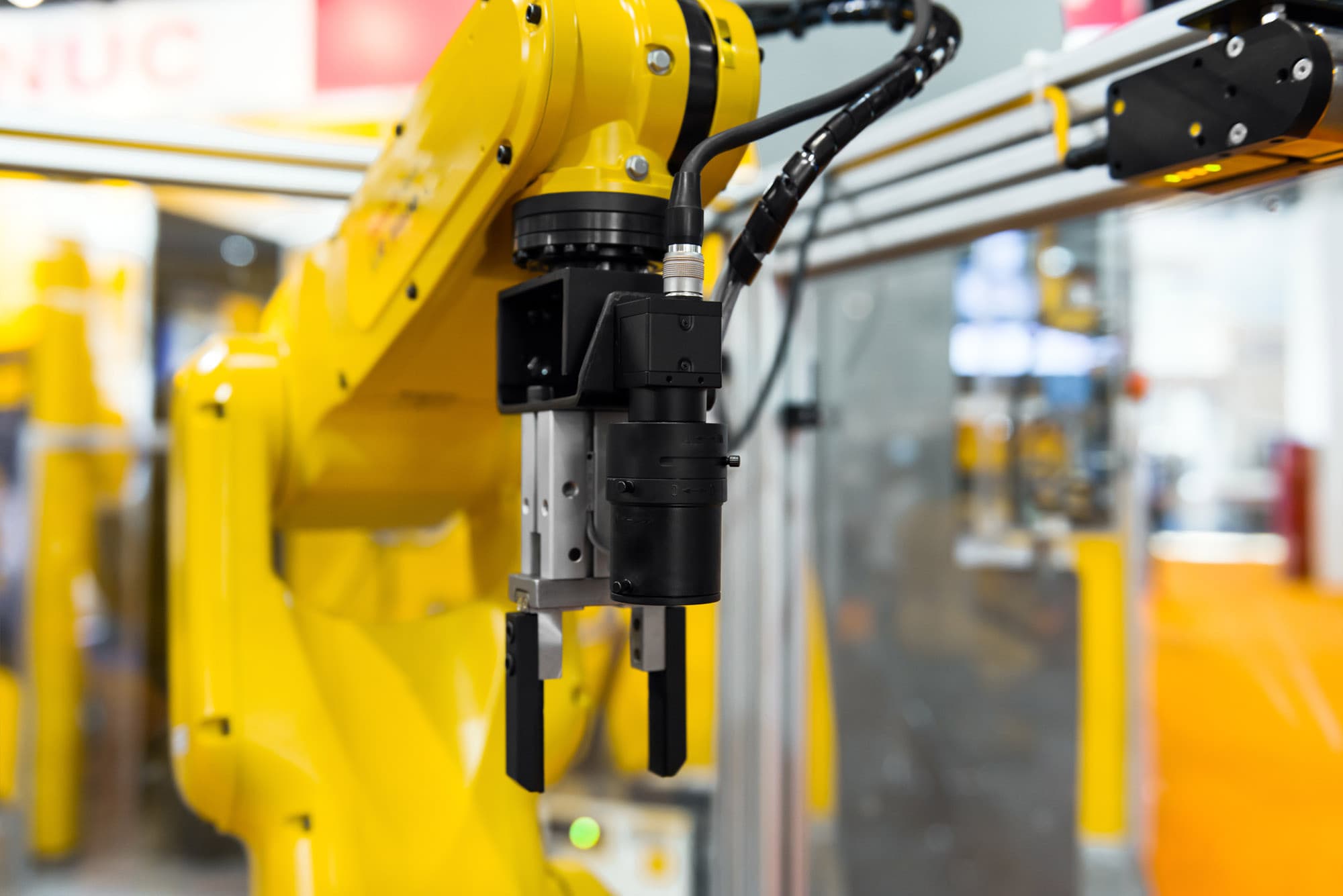 6 Construction Technology Innovations You Must See
THIS is such an exciting time for the construction sector!
Here we round-up five awesome technology innovations entering the industry, told through some of the most interesting videos to feature on The B1M over the past 12 months.
6. ROBOTICS
Believe it or not, robotics is actually an area that the industry has been trying to crack for decades (as we found out in our short history). However, developments are certainly starting to pick-up pace as technology evolves.
Earlier in 2017, we featured the work of the team at Switzerland's National Centre of Competence in Research (NCCR) Digital Fabrication. Their "in-situ fabricator robot" (shown in the clip above) can form steel reinforcement framework ahead of concrete pours. It's pre-programmed with the design model data and will build the framework autonomously. Heavy duty caterpillar tracks ensure it is prepared for almost any form of construction site terrain.
5. 3D PRINTED HOUSES
Although this technology has been in development for years, 3D printing is finally making serious forays into the building industry. The proponents of this method claim that it will ultimately save time and materials, which can range from concrete to bioplastic and even carbon fibre polymer.

In addition, 3D printing's versatility has captured imaginations of engineers and architects all over the world: our video highlights a range of projects from the United States, Russia, The Netherlands, China and United Arab Emirates vying to be the first 3D printed house.
Read our full article here.
4. HORIZONTAL ELEVATORS
Elevator technology hasn't changed much in the last 160 years - even now, it's mostly steel cables that pull and lower the cabins.
Thyssen-Krupp's development of "horizontal elevators" that move along specially designed tracks promises to create more efficient elevator systems, which would free up precious floor space in very tall buildings.
In addition, this technology could allow architects and engineers to design a new wave of interestingly-shaped skyscrapers, as the elevators can change tracks and move horizontally.
3. MATERIAL INNOVATIONS
There's so much going on with construction materials! To try and give you a flavour, we've actually squeezed three different developments into one point here!
First up there's "self-healing concrete". The material contains mixed-in calcite-precipitating bacteria that germinate when water enters the cracks in decaying concrete, filling the emerging air gaps. The material can improve the longevity of structures and delay the erosion of steel reinforcement.
"Kinetic paving" can harvest energy from the footsteps of pedestrians to generate electricity. It's already being deployed in places with high footfall; such as busy public spaces, airports and football pitches.
Finally, 4D-printed structures (explained in more detail here) can be engineered to change shape under certain conditions, with application in product design, but also in certain building components.
2. LIFI
While WIFI has revolutionised the way we work, watch TV and play video games, "LIFI" is a new technology that claims to be more energy efficient and "100 times faster".
Data in LIFI is transmitted via the visible light spectrum, effectively turning every light source in an office or a home into a potential transmitter. Furthermore, LIFI networks are more secure as they are confined to a single room since light does not travel through walls. Learn more here.
1. SMOG-EATING BUILDINGS
Yes, its actually a thing.
According to the World Health Organisation (WHO), air pollution is responsible for some 6.5 million deaths worldwide, mostly in and around major cities. And while steps are being taken to tackle the pollution at its source, "smog-eating" facades containing compounds that neutralise pollutants are one way in which the built environment can help mitigate the crisis.
This has already been done in Italy, Mexico, The Netherlands, and in Britain, albeit on a smaller scale.

However, this approach can only be effective if it is widely adopted. Indeed, there are even proposals for "catalytic clothing," in which nano-particles added to laundry detergent would turn people's clothes into air cleaning surfaces.
Enjoyed watching these? Don't forget to check out our videos on "kinetic buildings" and "oceanic data centres".
Never miss a video: subscribe to our YouTube channel.
Comments
---